How We Fix Foundation Issues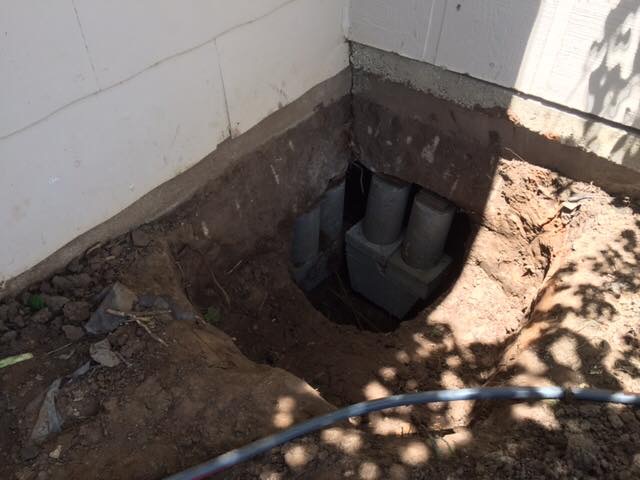 Using The Correct Tools
We often get questions from our home owners asking us, "how are you going to fix my foundation?" The answer is often short but complex. We Fix your foundation by the process of time, hard work and determination.
At Advocate Construction, we firmly believe in the importance of being an advocate for all of our customers. This means that when we show up, we show up to work. We work diligently until the problem is solved. Often times, the theory of Good Old Hard Work is good enough for us.
Once we arrive on site, we take the time necessary to carefully assess your foundation and check where a repair or adjustment needs to be made. After we've completed the assessment, we perform the foundation repair. All of our teams and field members are carefully hired, trained and certified to complete foundation repairs. We are determined to provide you with quality crews – so we do the hard work of hiring and training ahead of time.
By the time our goes show up at your door, they are ready to work and you'll be amazed at our accuracy and professionalism!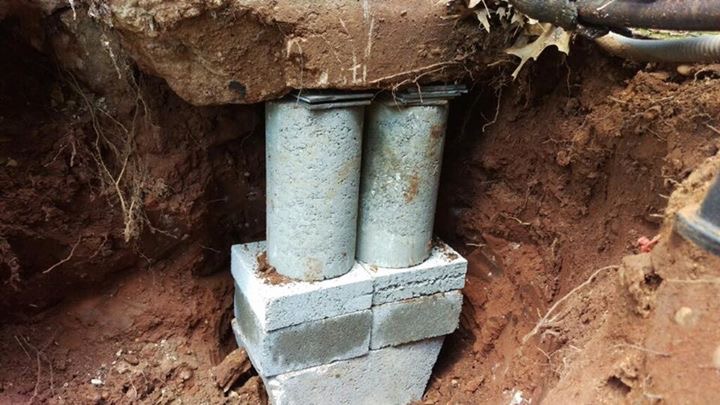 Carefully Assessing Your Foundation
Before any work can be completed on the home, we carefully inspect your entire foundation for all signs of cracks and shifting. Homes are large bodies of concrete and brick that weigh heavily on the soil. One of the largest issues that we see in Texas is our clay soils that absorb large amounts of water during heavy rain seasons. These same clay soils also shrink heavily during periods of high drought.
Our soil is very volatile and it's what makes our grass so green in Spring and dry in Winter. That's Texas at it's best, so we learn to beat Texas at it's game. Nathan Moore, our owner is extremely knowledgeable in the field of home settling, shifting, and clay soil expansion & contraction. We encourage our customers to call in anytime they have questions or would like some more information. You can even call us before your detect any signs of damage! There is nothing better in foundations than to be proactive rather than reactive!
Once we get a call from a new customer, we offer to provide you with a free foundation inspection. We will walk the perimeter of your home and capture elevations to determine where the shifting is originating from. After we've collected enough information, we put together a game plan to approach your foundation issues using our tried and testing systems. For more information, see below!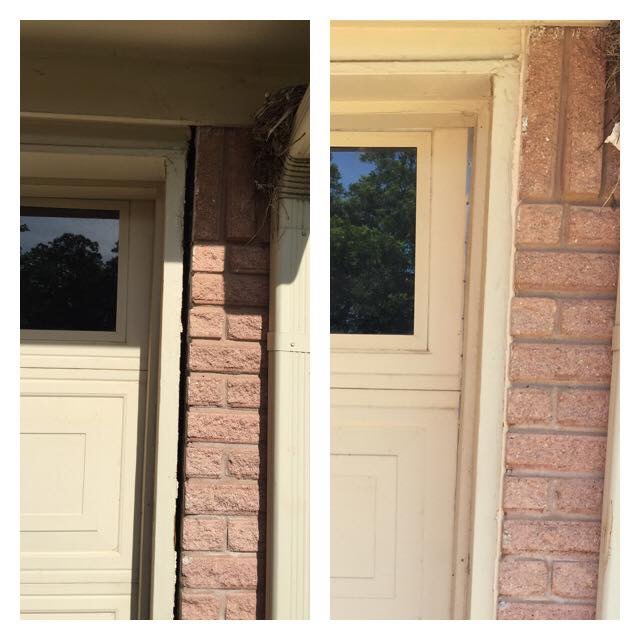 Shimming & Concrete Caps
Now that we have covered the basics of our hard work philosophy, how exactly do we get the job done? When it comes to foundation repairs it's simple and efficient: Shimming & Concrete Caps.
By definition, Shims are sections of Stainless Steel; often with a width of 1/4 inch. After we have carefully examined your foundation we develop a plan to raise certain portions of your home.
We partner with 2000 Industries Group as our sourcing partner for our foundation tools. They supply us with:
Concrete Cylinders, Top Caps & Blocks
Steel Top Brackets, Lock Pipe, Steel Piers, Shims, Drive Blocks, etc.
Power Hydraulic Machines & Rams
Concrete Cylinders & Blocks are pieces of concrete formed to create high density slabs. We use these slabs to support our foundations after raising the foundation with the help of our handy Power Hydraulic Machines & Rams.
All of these tools combine into slowly lifting mechanisms that work in unison to repair our customers foundations. The process is slow, tedious and very technical.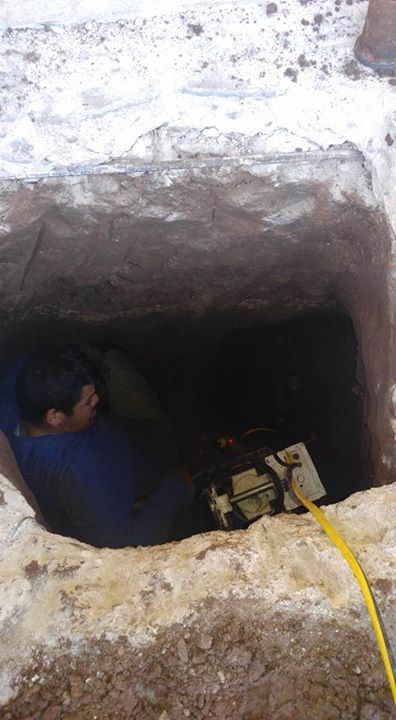 Applying The Tools
As you can tell, the process of foundation repairs is simple in theory, yet very risky and time consuming. That's why we've been developing our craft in this industry since our humble beginnings in 2009. Since our company's birth, we have repaired hundreds of foundations!
While repairing foundations, we keep our mission of Advocating for our customers close to our hearts. We recognize that while we are going to work everyday, we are lifting and repairing the homes of our customers. These homes are places of refuge, security and safety. They are meant to be places where life makes sense – not where things go wrong.
That's why we passionately take care of our customers day by day. It's our passion and our mission to repair foundations the same why that Christ repairs us. Sometimes our lives get messed up and things get out of level. We know that our foundations are cracking and we need to call in an expert who can fix our foundation. We recognize that while we are fixing foundations here on Earth, Christ Jesus is fixing our foundations of our souls. Pretty cool stuff!
Foundation Repairs That Last!
What would our hard work mean if we didn't back it up? At Advocate Construction, we support our customers with warranties on our craftsmanship. In the example of this home, we provided our customer with a 3-year warranty on our installation.
If our customer has any issues with our repairs, we will assess and adjust the foundation supports to ensure that their repair lasts. It's something that makes us unique as a contractor and something that we are proud to stand behind.
If you have a foundation that is experiencing any of the following issues, we invite you to give us a call for a free home inspection:
Creaking doors or windows
Doors and windows don't shut
Hairline cracks in walls and floors
Draft doors, windows and attics
Large cracks in floors or sides of house
As always, we are an Advocate for you. We live our company mission via Christian morals and we promise to take care of you and provide you with quality hard work and dedication. It's a refreshing outlook on home repairs and it's how we are changing the industry for the better!